How many contacts do you have?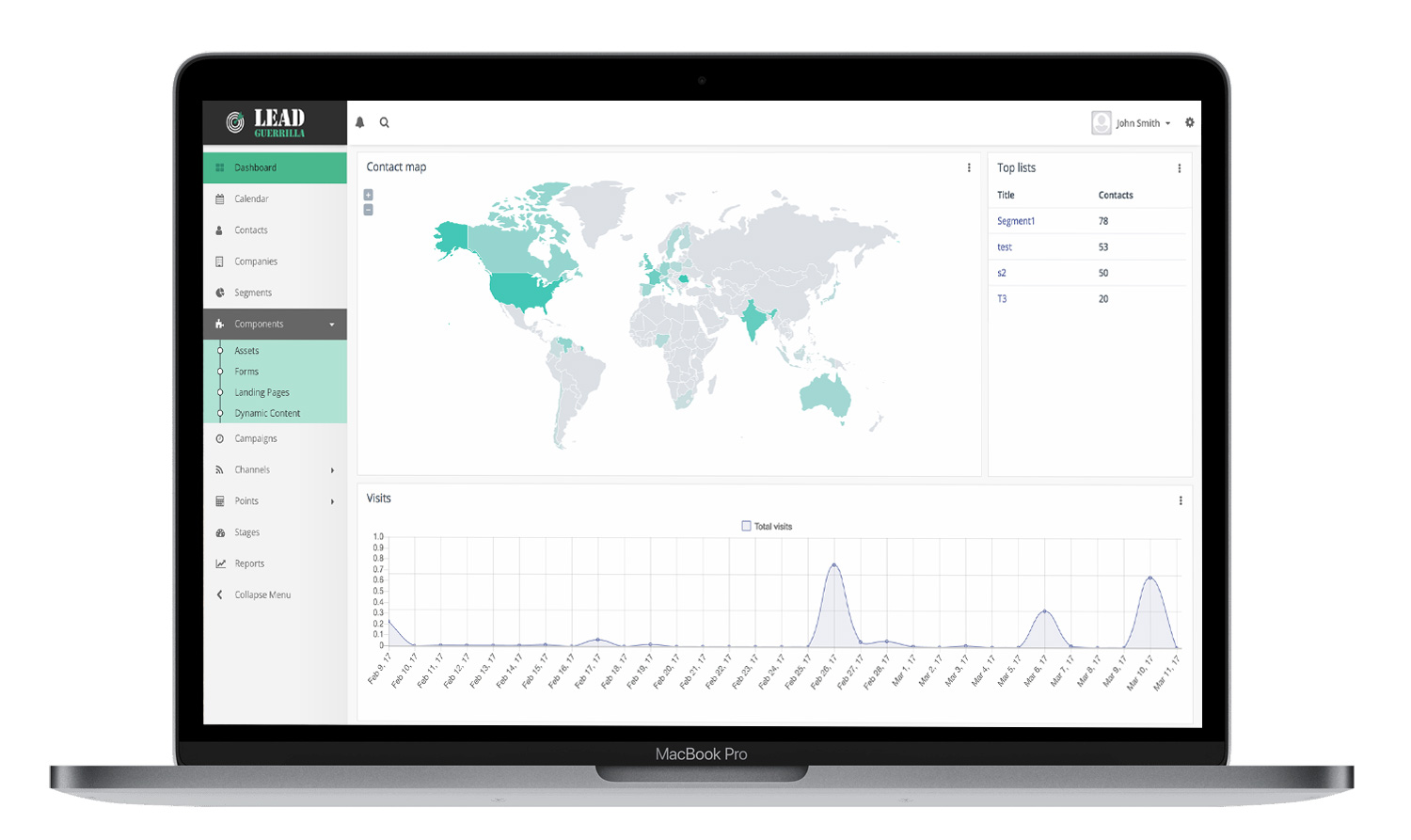 Are you a

1CRM

user? Get the ultimate marketing automation system for less!
Frequently Asked Questions
Who is Lead Guerrilla for?
Lead Guerrilla is for any business where a pro-active customer communications strategy helps drive sales by boosting lead conversion and improving customer retention. Our key client segments are small/medium businesses and marketing agencies.
What is a contact?
A contact is just a person. They might be an existing customer, or a prospect. Lead Guerrilla has two main roles: Converting those prospects into customers, and keeping in touch with customers to make sure they remain happy and well informed about any developments that may affect them.
What payment methods do you accept?
Most clients pay by registering their account with a VISA or MasterCard. We can also accept payment by cheque, or by PayPal. We do not accept American Express cards.

Are there any long term contracts?
Nope. There are no long-term contracts (unlike competitors that require annual contracts) and you may cancel at any time. We would miss you dearly though.
Do you have a mandatory setup cost?
Absolutely not. All plans are month to month with no contracts, no setup fees, and no hidden gimmicks. Cancel anytime.
That being said, check out our Getting Started information to decide if you think you will need help implementing the system. If so, some options are available here: Our Services.
Can I change plans?
Yes! You can upgrade or downgrade your plan at any time, to increase or decrease the maximum number of Contacts your Lead Guerrilla system can work with.
Will Lead Guerrilla give refunds?
As per our terms of service, Lead Guerrilla does not issue refunds. You can cancel your plan at any time, but you will not receive a refund for any unused portion of your subscription.